Get to know us
"We share the fascination for the role of fungi in our ecosystems and the vision of the regenerative use of nature as a model for the future."
MyPilz was founded in February 2022 to share this fascination. We develop sustainable solutions and support pioneering projects with state-of-the-art methods of fungal research.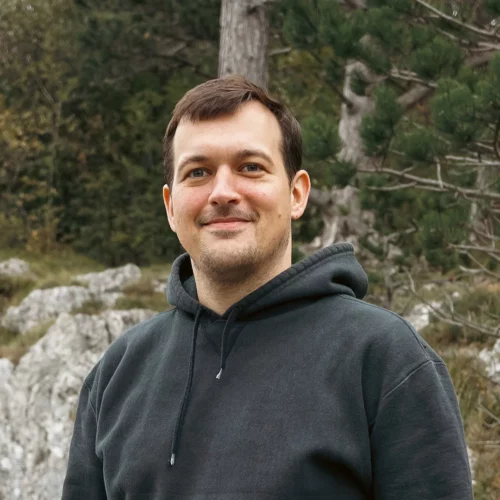 Wolfgang Hinterdobler is an enthusiastic natural scientist and biotechnologist. His studies in botany at the University of Vienna enabled Wolfgang to visit the Tropical Research Station La Gamba in Costa Rica. Here he investigated secondary metabolites of tropical fungi that live in symbiosis with plants. Fascinated by the complex interactions between fungi and plants, he continued his work at the AIT Austrian Institute of Technology and obtained his PhD with the topic "Chemical Communication of Fungi" at the Vienna University of Technology.
Wolfgang wants to use this know-how for the development and implementation of sustainable and resource-saving projects. With the founding of MyPilz, he is turning a lifelong fascination into a profession.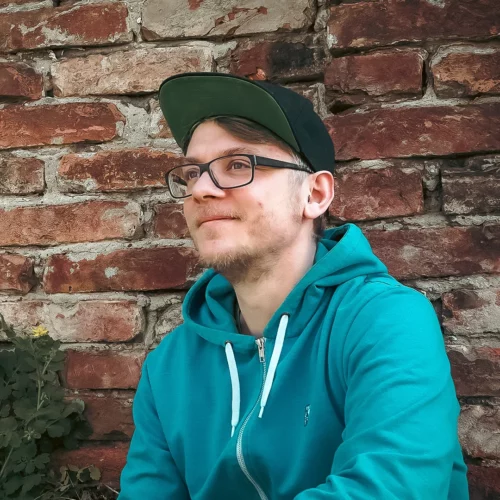 René Lux is a business economist by passion. He grew up on a farm in Upper Austria and attended the Commercial Academy in Eferding. After several semesters of economics and law at the JKU Linz, love brought him to Vienna. There he worked for Wombats City Hostels for 10 years in different leading positions.
Since 2020, René supports sustainable startups as a business consultant. He became fascinated by the kingdom of mushrooms during his training as a permaculture designer. The potential of fungi as a solution to many problems of our time impressed him so deeply that he founded the company MyPilz with Wolfgang in 2022.
Our vision
Our vision is to raise awareness for the role of fungi in nature.
We want to preserve and protect ecosystems so that we can still study and understand them in the future.